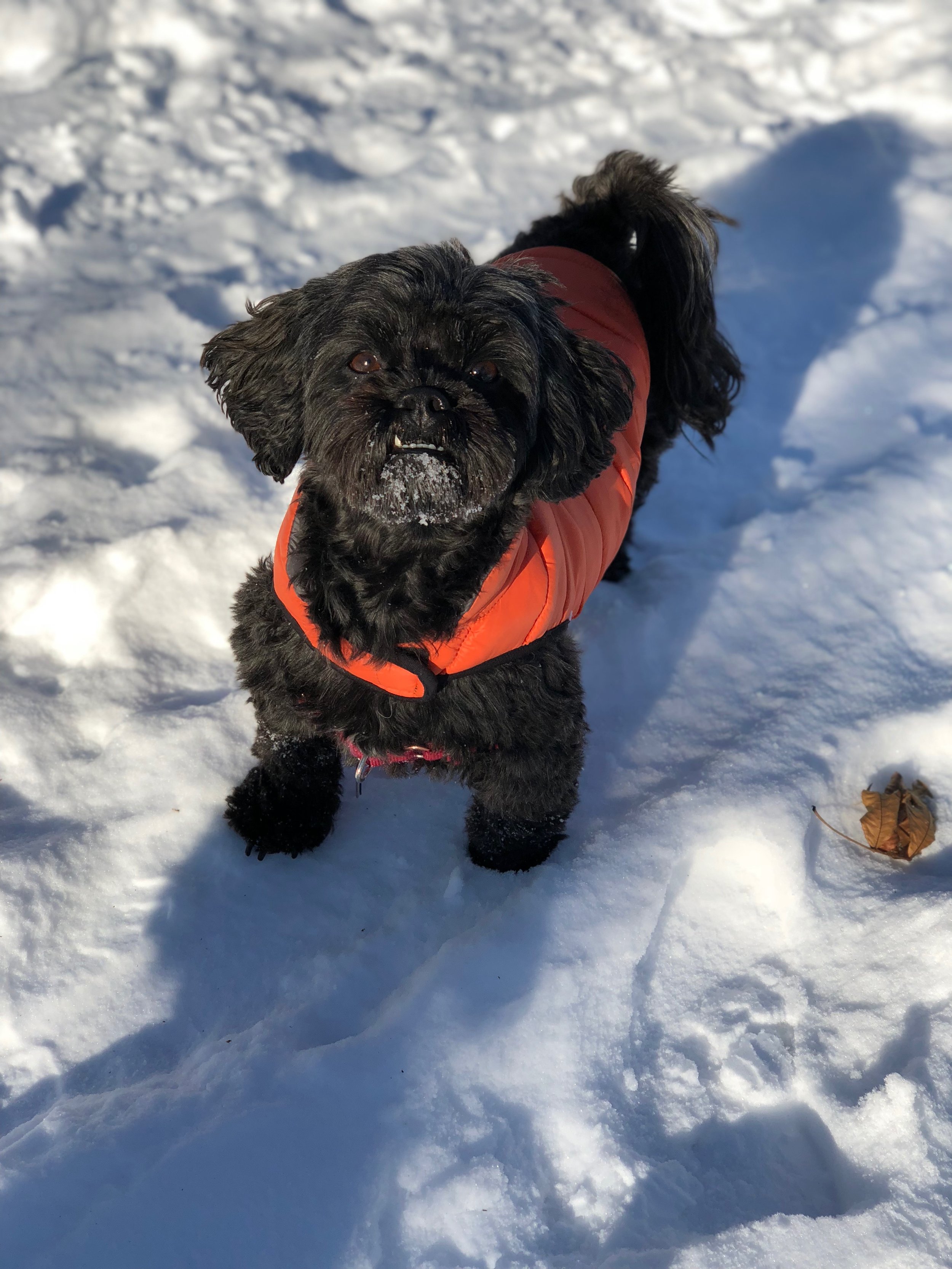 Frequently Asked Questions
Why should I hire Neighborhood Paws?
Neighborhood Paws has been servicing Somerville and surrounding areas for 7+ years, and our business values have remained the same―we believe that excellent care, personal interaction, and top-notch customer service isn't just for large companies. As a small business, we've made sure to employ staff that is dedicated to providing the best service possible for you and your pet. Our team is committed to the job, and we're committed to you!
What areas do you offer services?
We currently service all of Somerville, Ward Two, and limited areas of North and Mid-Cambridge. Some parts of Arlington and Medford are also considered!
Is your business insured?
Neighborhood Paws, LLC is bonded and insured through PSI, Inc. Business Insurers of the Carolinas.
What forms of payment do you accept?
PayPal and debit/credit card payments can be made online. Cash and personal checks can be picked up with notice.
Can my puppy join playgroups?
We require all puppies to be a minimum of 16 weeks old before joining playgroups, unless authorized by a licensed veterinarian. Additionally, all dogs must be up to date on vaccines and free of illnesses that may be contagious to other group members. Dogs that display reactive or aggressive behavior towards other dogs or people are discouraged from joining playgroups, as we use public dog parks and cannot predict who will be coming in and out.
Do you accept "bully breeds"?
Neighborhood Paws does not believe in, nor does it support, any breed specific legislation that directly harms or negatively affects any dog. We accept ALL breeds of every size, color, background, and pedigree. Discrimination of any dog breed based on poorly sensationalized media portrayal is not part of our philosophy as a business.
Can I have my dog walker's personal contact info?
While we don't want to restrict access to your walker, we do require authorization from the walker to give out their personal information to any clients. To respect the privacy of the walker outside of work, we ask that all communication attempts cc: the owner, Jordan, and/or present manager via email or text.
*all walkers are available for personal introduction upon request*
Do you offer group training classes?
Since we don't have a personal training facility, we currently only offer solo private training sessions at this time.